The One Night In Karazhan patch is now live! It includes all of the Karazhan content, new card backs, balance changes, and more!
Note: Potential spoilers may follow.
Here's a look at the new Blue Portal card back, rewarded for defeating the adventure on Heroic.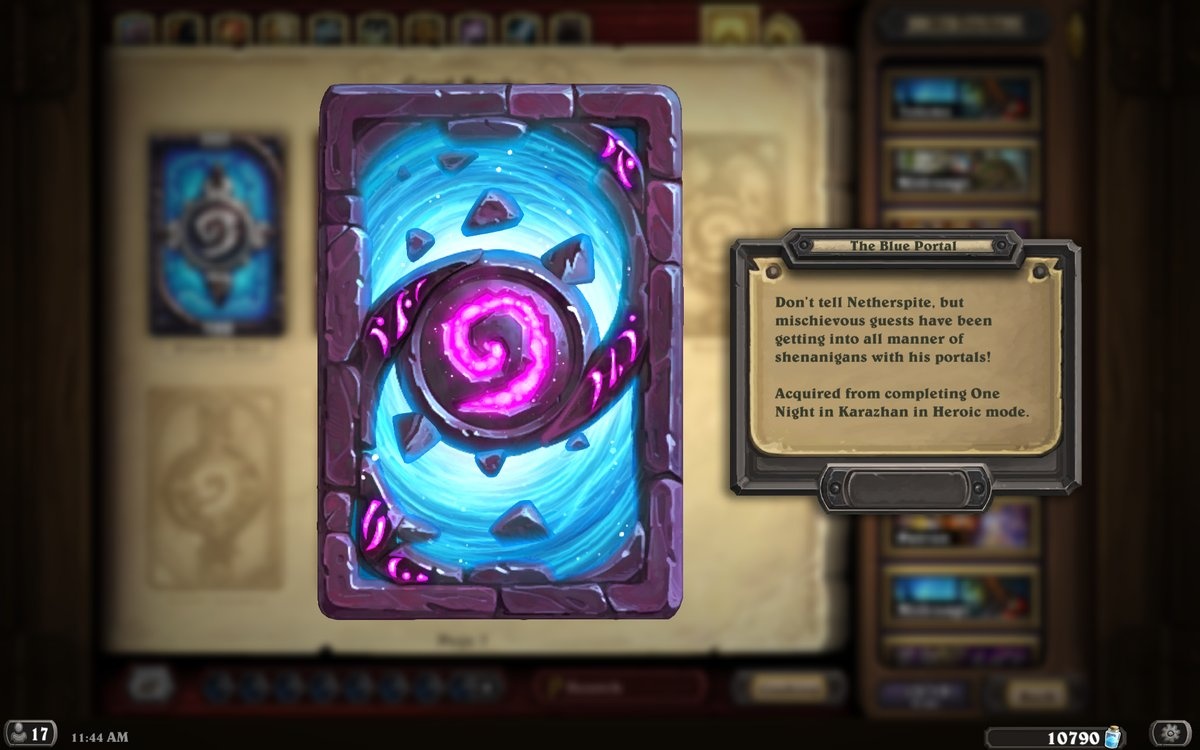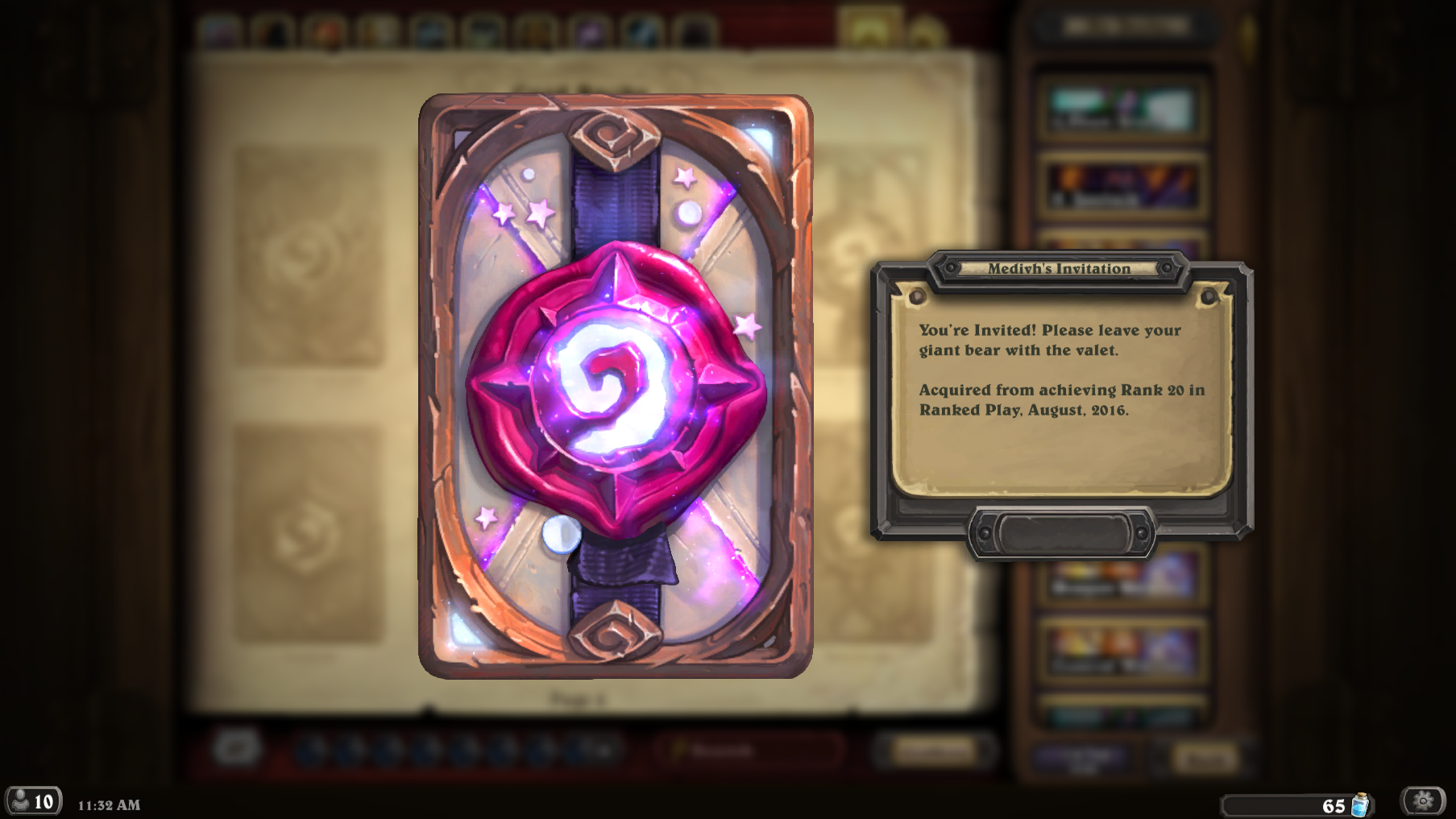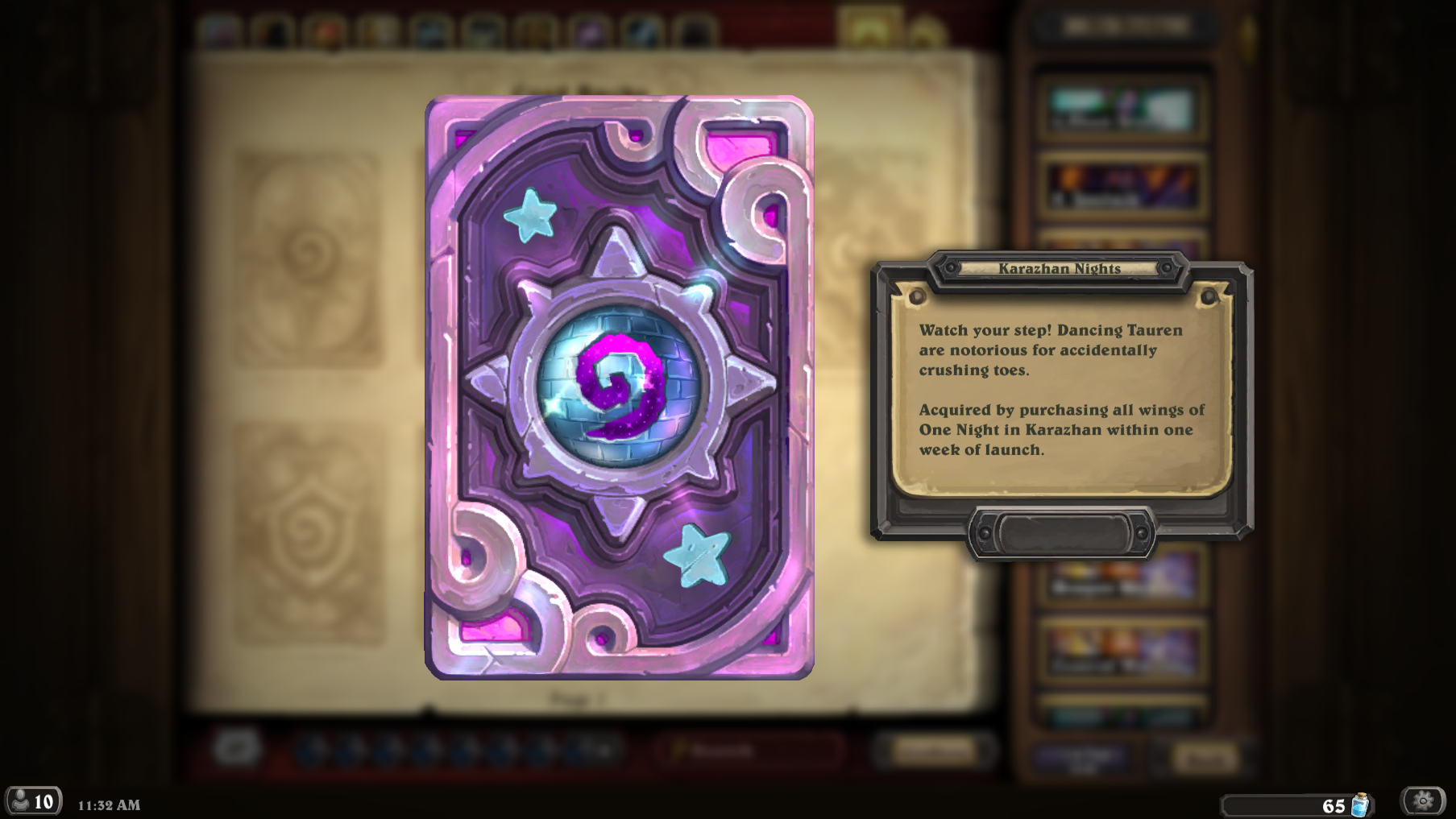 You can now restart adventure battles! No more quitting and having to go through the entire process again!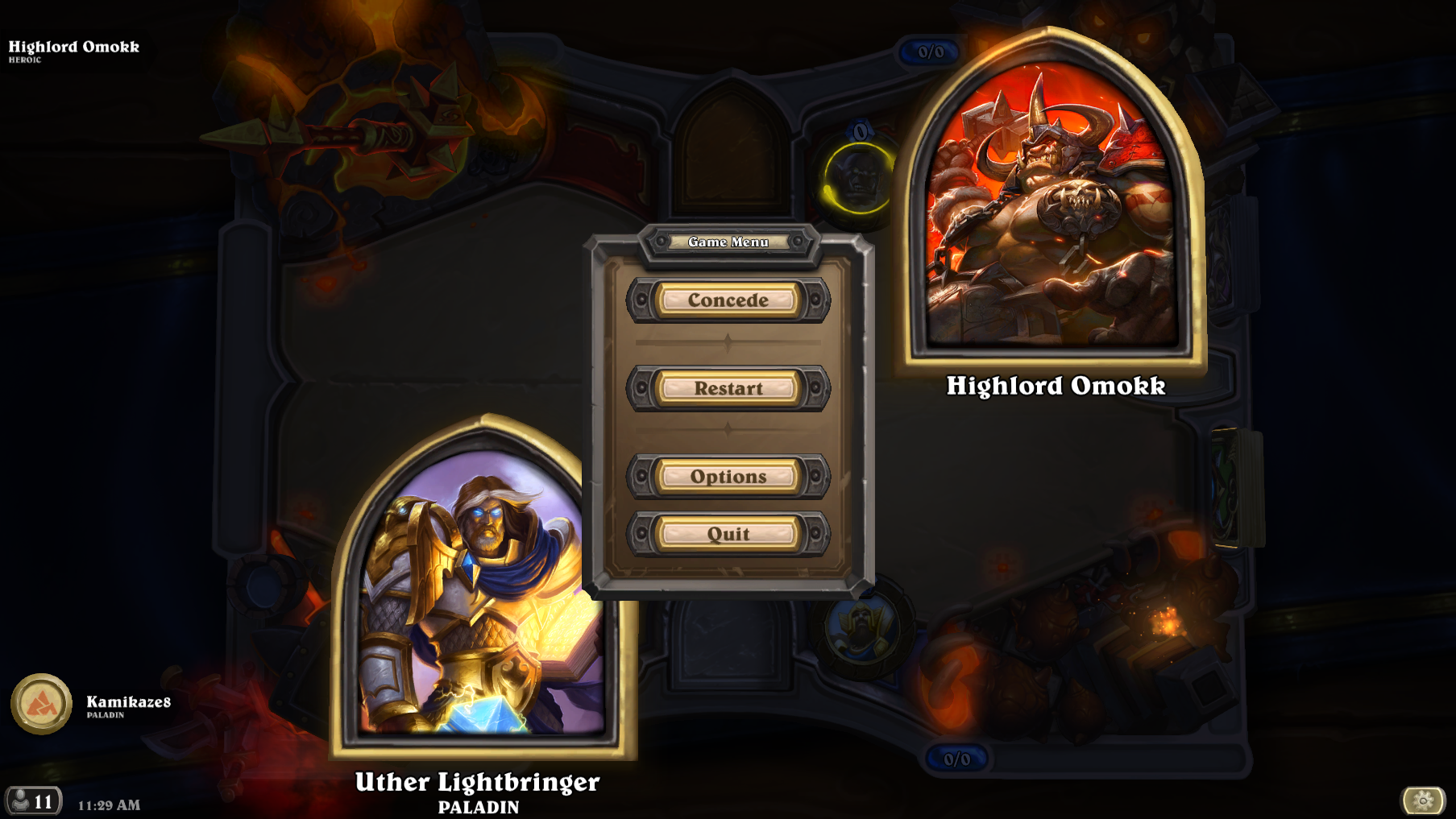 Back to TopFlavor Text & Card Sounds
All of the One Night In Karazhan cards are live in our database! This now includes their flavor text and card sounds! Sadly, we won't be pushing the golden cards live just yet though.

Barnes
- He used to play every part, until Moroes confiscated his Orb of Deception.

Medivh, the Guardian
- If you think the party's great now, just wait 'til he invites the orcs over!

Moroes
- Moroes runs an army of stewards, but still ends up inflating the balloons himself.

Prince Malchezaar
- He was super excited to acquire Gorehowl at a garage sale! Then super disappointed to find out it was a foam reproduction.

The Curator
- The Curator guards Azeroth's deadliest creatures, but it's secretly terrified of squirrels.

Arcane Giant
- Claims to be drawn to Karazhan because of the ley lines. Actually, just loves Moroes' cooking.

Avian Watcher
- He mostly watches light romantic comedies.

Book Wyrm
- His favorites are classic tragedies like "The Hobbit" and "Grendel".

Moat Lurker
- He really enjoys lurking and gets a lot of job satisfaction out of it.

Protect the King!
- Form ranks! Everyone into the King's Tuskarr Defense!

Moonglade Portal
- Ain't no party like a Moonglade party 'cause a Moonglade party got bears.

Ivory Knight
- Do NOT call it a "horse".

Cat Trick
- "I know some new tricks, a lot of good tricks. I will show them to you. Medivh will not mind at all if I do."

Ethereal Peddler
- Yeah, sure. That Ragnaros "fell off the back of a truck".

Onyx Bishop
- B4 is a nice place to visit, but he wouldn't want to live there.

Maelstrom Portal
- They bill this as a popular resort attraction, but they try and get your money up front.

Babbling Book
- His idol is the Green Hills of Stranglethorn, and he won't shut up about it.

Silverware Golem
- From the secret research labs of the Swiss Army.

Fool's Bane
- A fool and his bane are soon parted.

Spirit Claws
- They'll be MUCH easier to use once they add the spiritthumb.

Firelands Portal
- Come to beautiful Firelands! Where it's "Way nicer than the Abyssal Maw!"

Ironforge Portal
- Come to beautiful Ironforge! Where irons are forged and the forges are iron!

Kara Kazham!
- This is what happens when you tell Khadgar to set the table.

Purify
- Even better than a hot shower with vigorous scrubbing!

Silvermoon Portal
- What's Millhouse Manastorm doing in Silvermoon?

Arcane Anomaly
- He used to get work as a Spacial Anomaly, but he got tired of having his polarity reversed.

Arcanosmith
- He's really just a Blacksmith, but he thought the fancy title would bring in more business.

Cloaked Huntress
- She's practically GIVING your secrets away!

Deadly Fork
- For a proper setting, place the deadly fork after the salad fork, but before the dinner fork.

Enchanted Raven
- Once upon a midnight restive, Medivh pondered, feeling festive!

Kindly Grandmother
- "Goodness! What… abundant drool you have."

Malchezaar's Imp
- Malchezaar used to have an imp named Dobby working for him, but there was a tragic accident.

Medivh's Valet
- "Magus Medivh sir, I've brought the flaming balloons, as you requested."

Menagerie Magician
- Just between us, if things get tight the Menagerie Magician position will probably be the first to go.

Menagerie Warden
- Please? Can I keep him? I promise to clean his cage every day.

Netherspite Historian
- She can tell you all about the history of people not STANDING IN THE GREEN BEAM!

Nightbane Templar
- Originally joined to be Arcanagos' Templar, but has to admit that ordering pizza has become waaaay easier.

Pantry Spider
- You have to admit, they make a cute couple.

Pompous Thespian
- Alas poor Annoy-o-Tron! A fellow of infinite jest, of most excellent fancy!

Priest of the Feast
- Now that's a world champion cheesecake!

Runic Egg
- Oh man! Runic omelettes are the best!

Swashburglar
- Was almost named "Swashb-AAAARRHHH-gler"

Violet Illusionist
- She's much more cheerful after losing the 'n' in her name.

Wicked Witchdoctor
- You can easily defeat her by either dealing 4 damage, or dropping a house on her.

Zoobot
- The Murloc is taking the picture.
Blizzard made some small adjustments to the cost of tokens. This has little effect on the game unless they're somehow bounced back to your hand.

Finkle Einhorn

Spellbender

Nerubian

Murloc Scout

Sheep

Treant

Snake

Slime
Rarity: "Common"

Cost: (was 1)

Violet Apprentice
---
Let's celebrate! Grab a drink, get your boogie on, and get ready for One Night in Karazhan! This all-new adventure will be available on August 11 and includes:
A free Prologue mission for you to explore which unlocks two brand new cards.

Journey up four unforgettable wings of the Karazhan tower fighting twelve funky bosses and completing nine new class challenges.

Completing One Night in Karazhan will unlock 45 all-new Hearthstone cards for your collection.

Will you survive the challenging Heroic mode for each wing?
The following card backs have been added:
Medivh's Invitation – Acquired from achieving Rank 20 in Ranked Play for August 2016.

Karazhan Nights – Acquired by purchasing all wings of One Night in Karazhan within one week of launch.

The Blue Portal – Acquired from completing One Night in Karazhan in Heroic mode.
Faceless Manipulator now properly transforms into a golden copy of a golden minion.

Fjola Lightbane no longer leaves a Divine Shield behind when transformed.

Fixed a crash that would occur when you drew and played a minion very quickly at the start of your turn.

[Phone] Your gold amount now properly shows when you access the Shop from the Open Packs screen.

Fixed various audio, graphical, gameplay, AI and UI issues.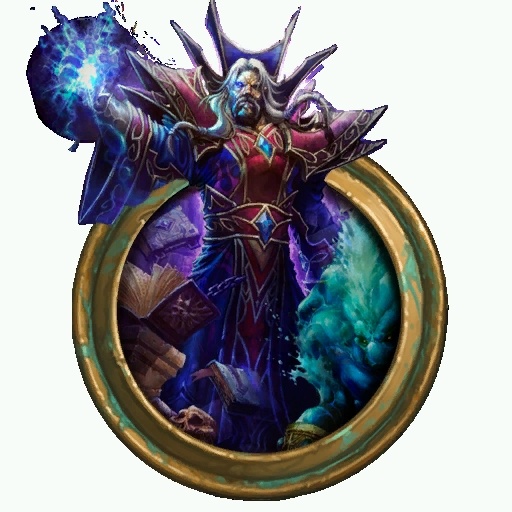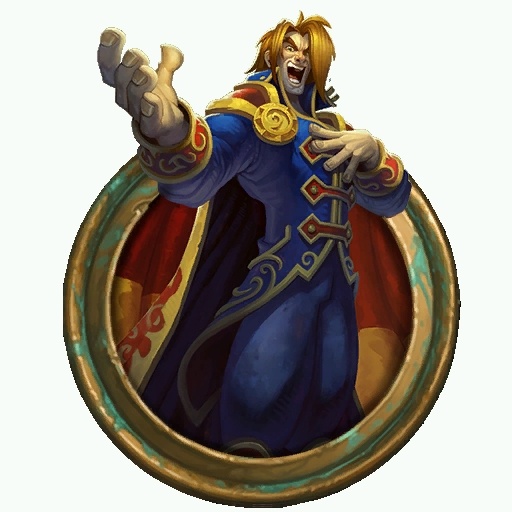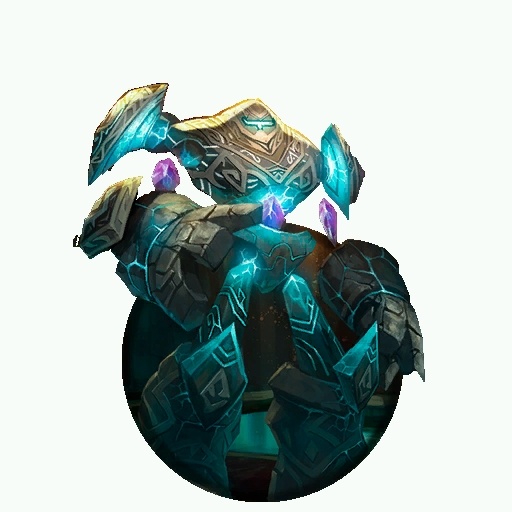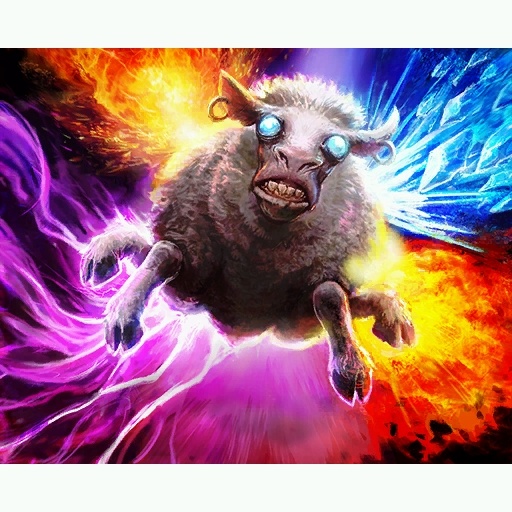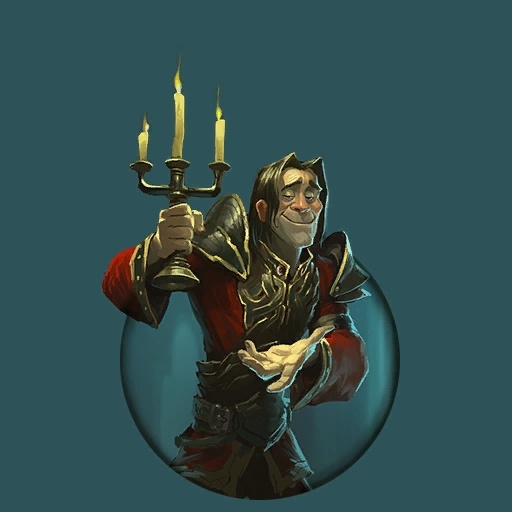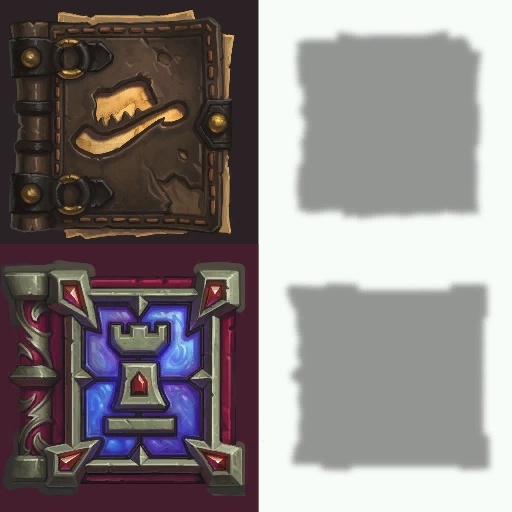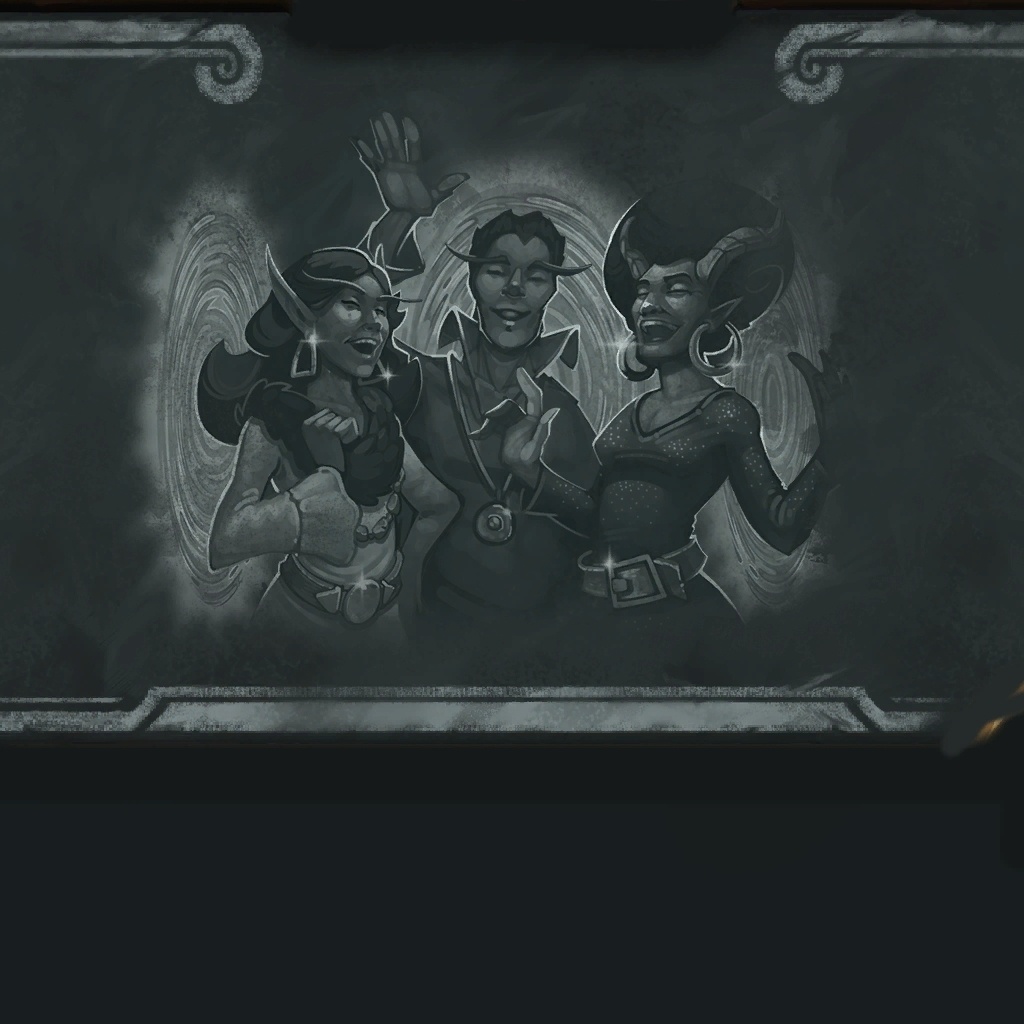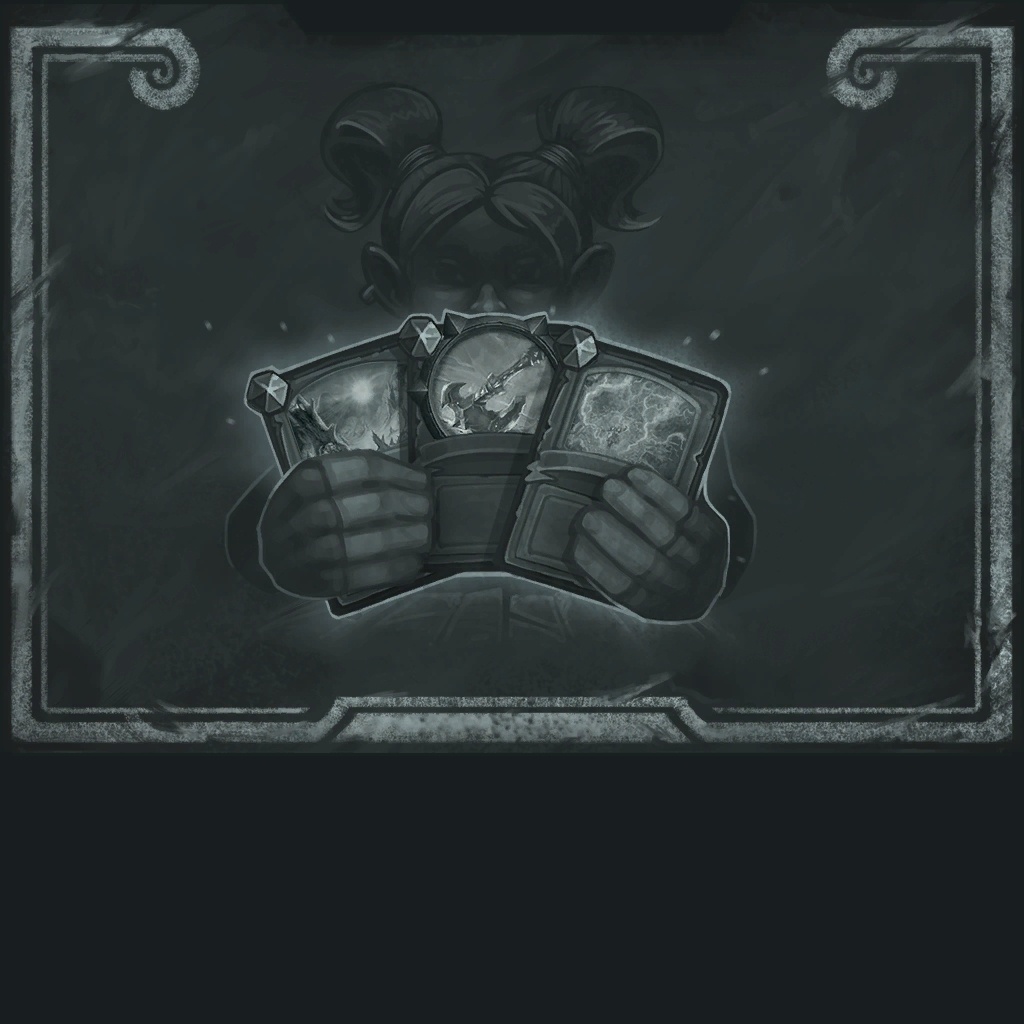 Added VO_Aran_Male_Shade_AranCrackle_01: "Hmph. Back in my day, Crackle always dealt six damage."
Added VO_Aran_Male_Shade_AranDeath_02: "Not again..."
Added VO_Aran_Male_Shade_AranEmoteResponse_01: "Out! Out!"
Added VO_Aran_Male_Shade_AranHeroPower_01: "Burn, you hooligans!"
Added VO_Aran_Male_Shade_AranMedivhSkin_01: "Medivh? No, no! I wasn't bothering the guests!"
Added VO_Aran_Male_Shade_AranOpen_01: "I'll teach you respect!"
Added VO_Aran_Male_Shade_AranSpell_03: "Back to the cold dark with you!"
Added VO_Aran_Male_Shade_AranSpell_04: "The master is mighty, but I have powers of my own!"
Added VO_Aran_Male_Shade_AranTrons_02: "NO! NO! That awful racket! Those horrible 'hellos'!"
Added VO_Aran_Male_Shade_AranTurn1_01: "No loud music in my tower!"
Added VO_Aran_Male_Shade_AranTurn5_01: "I am not some simple jester! I am Nielas Aran!"
Changed VO_BRMA17_1_NEF_AIR3_91: "This time I will spit just a single fireball, because I am charging up for a glorius glorious turn!"
Added VO_Barnes_Male_Human_FinalNazraTurn5_02: "Help! We're out of bananas! Mukla's tearing the pantry apart!"
Added VO_Barnes_Male_Human_JulianneTurn5_01: "What's a party without a play? And what's a play without an audience?"
Added VO_Barnes_Male_Human_JulianneWin_01: "An act complete! Two remain!"
Added VO_Barnes_Male_Human_Wing2Intro_02: "Welcome to the theater! I am Barnes, the Stage Manager. The portals to save Medivh lie upstairs, but first, you simply must see our show!"
Added VO_Barnes_Male_Human_WolfBigMinion_01: "Oh granny, what big minions you have!"
Added VO_Barnes_Male_Human_WolfClaws_01: "Don't worry! Those huge claws are just for decoration!"
Added VO_Barnes_Male_Human_WolfTurn5_01: "I so love audience participation! Run, little guest, run!"
Added VO_Barnes_Male_Human_WolfTurn9_01: "Haha! A grand show! Even better than that ogre we chased around last week!"
Added VO_Barnes_Male_Human_WolfWin_01: "Aha! The finale awaits!"
Added VO_Curator_Male_ArcaneGolem_CuratorArcaneGolem_01: "Curious. A remarkable resemblance."
Added VO_Curator_Male_ArcaneGolem_CuratorBeasts_01: "This Curator is allergic to beasts."
Added VO_Curator_Male_ArcaneGolem_CuratorDemons_01: "Demons do not belong in the menagerie."
Added VO_Curator_Male_ArcaneGolem_CuratorDragons_01: "No more dragon droppings."
Added VO_Curator_Male_ArcaneGolem_CuratorEmoteResponse_01: "Your request cannot be processed."
Added VO_Curator_Male_ArcaneGolem_CuratorHarrison_02: "Scoundrel detected! Harrison Jones is not permitted."
Added VO_Curator_Male_ArcaneGolem_CuratorMechs_01: "Reprogramming the assistants."
Added VO_Curator_Male_ArcaneGolem_CuratorMedivhSkin_01: "Imposter Medivh. Crazy eyes dead giveaway."
Added VO_Curator_Male_ArcaneGolem_CuratorMurlocs_01: "Tiny fish-things go free."
Added VO_Curator_Male_ArcaneGolem_CuratorPirates_01: "Pirates should parrrrty."
Added VO_Curator_Male_ArcaneGolem_CuratorReno_02: "Scoundrel detected! Reno Jackson is not permitted."
Added VO_Curator_Male_ArcaneGolem_CuratorTurn1_01: "This Curator is equipped for menagerie management."
Added VO_Curator_Male_ArcaneGolem_CuratorTurn5_01: "Please comply with all gallery protocols."
Added VO_Curator_Male_ArcaneGolem_CuratorTurn9_01: "Guests must remain inside the menagerie."
Added VO_Curator_Male_ArcaneGolem_IllhoofKilrekResponse_01: "This Curator does not care. Summoning is forbidden."
Added VO_Curator_Male_ArcaneGolem_IllhoofSenseDemons_01: "Many demons are detected."
Added VO_Curator_Male_ArcaneGolem_NightbaneUnstablePortal_01: "The guest must be gentle. This dragon fears unstable magic."
Added VO_Illhoof_Male_Demon_IllhoofSummoningPortal_01: "A portal without a ritual? That seems so much easier..."
Added VO_Jaraxxus_Male_Demon_FinalMalchezaarJaraxxus_01: "Silly prince. Practice karaoke like Jaraxxus!"
Added VO_Jaraxxus_Male_Demon_FinalMalchezaarJaraxxus_02: "We are the Explorer's League and we are a league of explorers!"
Added VO_Malchezaar_Male_Demon_FinalMalchezaarJaraxxus_01: "You! You! That's my invitation!"
Added VO_Malchezaar_Male_Demon_FinalMalchezaarMedivhSkin_01: "You came in costume? Hmmm...I could do that"
Added VO_Malchezaar_Male_Demon_FinalMalchezaarSacrificialPact_03: "Hahaha! That could never work on a true Eredar Lord!"
Added VO_KARA_04_01_Female_Human_CroneHuffer_01: "Oh Huffer, I've a feeling we're not in Westfall anymore..."
Added VO_KARA_04_01_Female_Human_CroneLionTigerBear_02: "Oh! Lions and dragons and bears! Oh my!"
Added VO_Mirror_Male_Mirror_MirrorMedivhSkin_01: "Oh! Medivh, sir! Looking sharp to...Hey! Wait! You're not Medivh!"
Added VO_Mirror_Male_Mirror_MirrorMirrorImage_01: "Hey, that's my favorite card! What's yours? Magma Rager?"
Added VO_Moroes_Male_Human_MedivhSkinResponse_01: "A Medivh costume? Well, the resemblance is remarkable!"
Added VO_Netherspite_Male_Dragon_NetherspiteAngryChicken_01: "You again? Why are you always inside my portals?"
Added VO_Netherspite_Male_Dragon_NetherspiteUnstablePortal_01: "Interesting. Hmmm...fundamental instabilities."
Added VO_SilverwareGolem_Male_SilverwareGolem_SilverwareForkedLightning_01: "You like forks? I have forks!"
Added VO_SilverwareGolem_Male_SilverwareGolem_SilverwareKnifeJuggler_01: "Oooh, knife throw!"
GAMEPLAY_END_OF_GAME_VICTORY_MAYBE: "Victory?"
GLUE_KARA_LOADING_BAR_TASK_1: "Polishing Silverware"
GLUE_KARA_LOADING_BAR_TASK_10: "Heating Hot Tub"
GLUE_KARA_LOADING_BAR_TASK_11: "Rescuing Lost Guests"
GLUE_KARA_LOADING_BAR_TASK_12: "Sealing Secret Passageways"
GLUE_KARA_LOADING_BAR_TASK_13: "Closing Imp Portals"
GLUE_KARA_LOADING_BAR_TASK_14: "Uncrossing Beams"
GLUE_KARA_LOADING_BAR_TASK_15: "Choreographing Medivas"
GLUE_KARA_LOADING_BAR_TASK_16: "Testing Sound System"
GLUE_KARA_LOADING_BAR_TASK_17: "Uninviting Malchezaar"
GLUE_KARA_LOADING_BAR_TASK_18: "Polishing Dance Shoes"
GLUE_KARA_LOADING_BAR_TASK_2: "Inflating Balloons"
GLUE_KARA_LOADING_BAR_TASK_3: "Pouring Champagne"
GLUE_KARA_LOADING_BAR_TASK_4: "Filling Chocolate Fountain"
GLUE_KARA_LOADING_BAR_TASK_5: "Placing Chess Pieces"
GLUE_KARA_LOADING_BAR_TASK_6: "Flexing in the Magic Mirror"
GLUE_KARA_LOADING_BAR_TASK_7: "Enchanting Brooms"
GLUE_KARA_LOADING_BAR_TASK_8: "Taking Selfies with Romulo"
GLUE_KARA_LOADING_BAR_TASK_9: "Lowering Disco Ball"
GLUE_KARA_PROLOGUE_LOADING: "Waiting for a delivery raven..."
Back to TopSpecial Karazhan Adventure Cards

Mediva 1

Mediva 2

Mediva 3

Red Riding Hood

Romulo

Coalesce the Moonlight

Drink the Moonlight

Big Bad Wolf

Big Bad Wolf

Castle

Kindly Grandmother

The Crone

Trembling

Trembling

True Love

True Love

Twister

Be Our Guest

Be Our Guest

Big Bad Claws

Big Bad Claws

Black Bishop

Black King

Black King

Black Knight

Black Pawn

Black Queen

Black Rook

Blue Portal

Brilliance

Brilliance

Call Mediva

Castle

Cellar Spider

Cheat

Cleave

Cleave

Cup

Cup

Curator

Curator

Curator

Dark Pact

Demonic Presence

Demonic Presence

Demons Loose!

Demons Loose!

Don't Push Me!

Dorothee

Dragons Free!

Dragons Free!

Dragonscale Warrior

Empowerment

Explosive Rune

Explosive Rune

Explosive Runes

Flame Missiles

Flame Missiles

Flying Monkey

Flying Monkey

Fork

Fork

Freewheeling Skulker

Gallery Protection

Glorious Finale

Haywire Mech!

Haywire Mech!

Icky Imp

Icky Imp

Immolate

Immolate

Intrepid Dragonstalker

Julianne

Julianne

Knife

Knife

Legion

Legion

Legion

Legion

Ley Lines

Ley Lines

Magic Mirror

Magic Mirror

Main Tank

Manastorm

Many Imps!

Many Imps!

Medivh

Mime

Murloc Escaping!

Murlocs Escaping!

Nether Breath

Nether Breath

Nether Rage

Nether Rage

Netherspite

Netherspite

Nightbane

Nightbane

Party Elemental

Party Elemental

Party Portal!

Pitcher

Pitcher

Plate

Plate

Pour a Round

Prince Malchezaar

Prince Malchezaar

Prince Malchezaar

Prince Malchezaar

Quest Coin

Raid Healer

Red Portal

Reflections

Reflections

Romulo

Romulo

Set the Table

Set the Table

Shadow Bolt Volley

Shadow Volley

Shadow Volley

Silverware Golem

Silverware Golem

Spoon

Spoon

Stampeding Beast!

Stampeding Beast!

Steal Life

Steal Life

Steward

Summon Kil'rek

Summon Kil'rek

Terestian Illhoof

Terestian Illhoof

Terrifying Roar

Terrifying Roar

The Crone

Tossing Plates

White Bishop

White King

White King

White Knight

White Pawn

White Queen

White Rook

Nazra Wildaxe

Nazra Wildaxe

Orc Warrior

Orc Warrior

Pawn

The Horde

The Horde

Whelp

Big Bad Wolf

Cat in a Hat

Sharp Fork

Alms of Light

Secrets of Shadow

Shadow or Light?

Twisted Light

Elemental Eruption

Totemic Call

Totemic Slam

Arcane Power

Archmage's Apprentice

Archmage's Insight

Astral Portal

Evocation

Flame Wreath

Flame Wreath

Mage Armor

Medivh

Medivh

Mysterious Rune

Shade of Aran

Shade of Aran

Abyssal

Broom

Candle

Kil'rek

Kil'rek

Teapot