Though we had
a bit of an advanced warning
with the release of Khadgar - a hero skin for Mages - which released this morning, there has been a significant delay between it and the rest of the game clients patching. This has caused some issues, as it always does, with players not being able to log in to old clients or play with friends that have updated, but that's all been remedied now.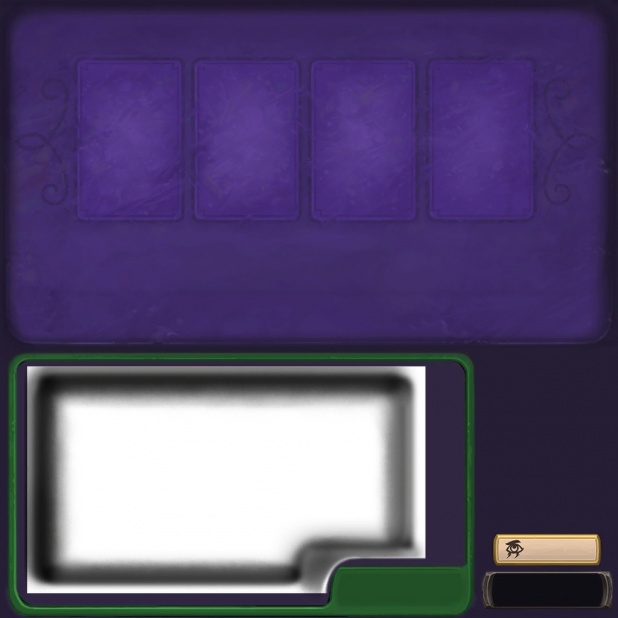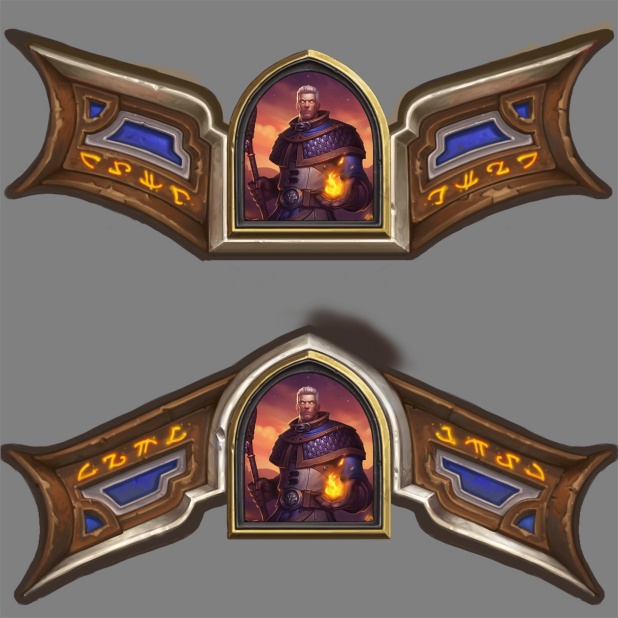 Khadgar

Fireblast
New Card

TargetingArrowText: "Deal 1 damage."

Fireblast Rank 2
Clutch of Yogg-Saron
GAMEPLAY_AUDIO.txt
CONCEDE: "Well done. You win."

FULL MINIONS: "I have too many minions."

GENERIC: "I cannot do that."

HAND FULL: "My hand is full!"

I ATTACKED: "I already attacked."

JUST PLAYED: "Give that minion a turn to get ready."

MINION ATTACKED: "That minion already attacked."

NEED MANA: "I don't have enough Mana."

NEED WEAPON: "I need a weapon."

ERROR PLAY: "I can't play that."

ERROR STEALTH: "I cannot target Stealthed minions."

ERROR TARGET: "That's not a valid target."

ERROR TAUNT: "A minion with Taunt is in the way."

GOOD GAME: "Well, now. This was a good game!"

GREETINGS: "Greetings, fellow seeker of truth."

LOW CARDS: "I'm almost out of cards."

LUNAR NEW YEAR: "Greetings, fellow seeker of truth."

MIRROR START: "May we learn much together."

NO CARDS: "I'm out of cards!"

OOPS: "Oh my. Oops."

SORRY: "Oh, dear. Sorry."

START: "Knowledge is power."

THANKS: "Thank you, my friend."

THINK1: "Hmm..."

THINK2: "Observe and reflect..."

THINK3: "There must be a way..."

THREATEN: "Time for a lesson, insolent pup!"

TIMER: "Look at the time!"

WELL_PLAYED: "Well played."

WINTERVEIL_GREETINGS: "Happy Feast of Winter Veil!"
---
---
GLUE.txt
Added GLUE_STORE_PRODUCT_NOT_AVAILABLE_HEADER: "Not Available"

Added GLUE_STORE_PRODUCT_NOT_AVAILABLE_TEXT: "This product is not available at this time."

Added GLUE_STORE_PRODUCT_NOT_AVAILABLE_TEXT_HAS_ENDED: "This product is no longer available for purchase."

Added GLUE_STORE_PRODUCT_NOT_AVAILABLE_TEXT_NOT_YET_STARTED: "This product is not yet available for purchase."
Back to TopAchievement/Quest changes
Samsung Galaxy
Name: "Galaxy Gifts"

Description: "Awarded through the Samsung Galaxy Gifts promotion!"
Magni Bronzebeard
Alleria Windrunner
Medivh
Khadgar
---
In this Hearthstone patch we've added a new Hero portrait, a new card back, and fixed some bugs.
Read on for details!
---
The following Hero portrait has been added:

Khadgar – Available as a special promotion in April 2016.
The following card back has been added:
Clutch of Yogg-Saron – Acquired at the end of the month by reaching Rank 20 or higher in Ranked Play mode during the month of April 2016.
Paladin Deck Recipe updated.
Alleria will no longer use Lady Liadrin's entrance animation when starting a game.
Fixed various audio, graphical, and UI issues.
---