Blizzard is teasing an announcement for Monday.
There was a lot of Arena discussion this week, but that's not what has everyone talking right now. Game Director Ben Brode recently tweeted, "MFW the director of this new video we're filming asks if I can wear a flannel on Monday," which was followed up by a picture of him wearing said flannel, carrying an ax, and looking like he's in a jungle. "Looking forward to Monday," he exclaims.
This was extraordinarily noteworthy because Blizzard's PR took the time to email us, saying they have "something to share" on Monday. Was it not for that, many would have guessed it was something simple like a Developer Insights video which the team began to do much more frequently.
Most are presuming it to be the leaked Secrets of Un'Goro expansion.
Ben Brode also tweeted "Ready to Jump" with the image of a character in World of Warcraft. The image can be seen below on the left.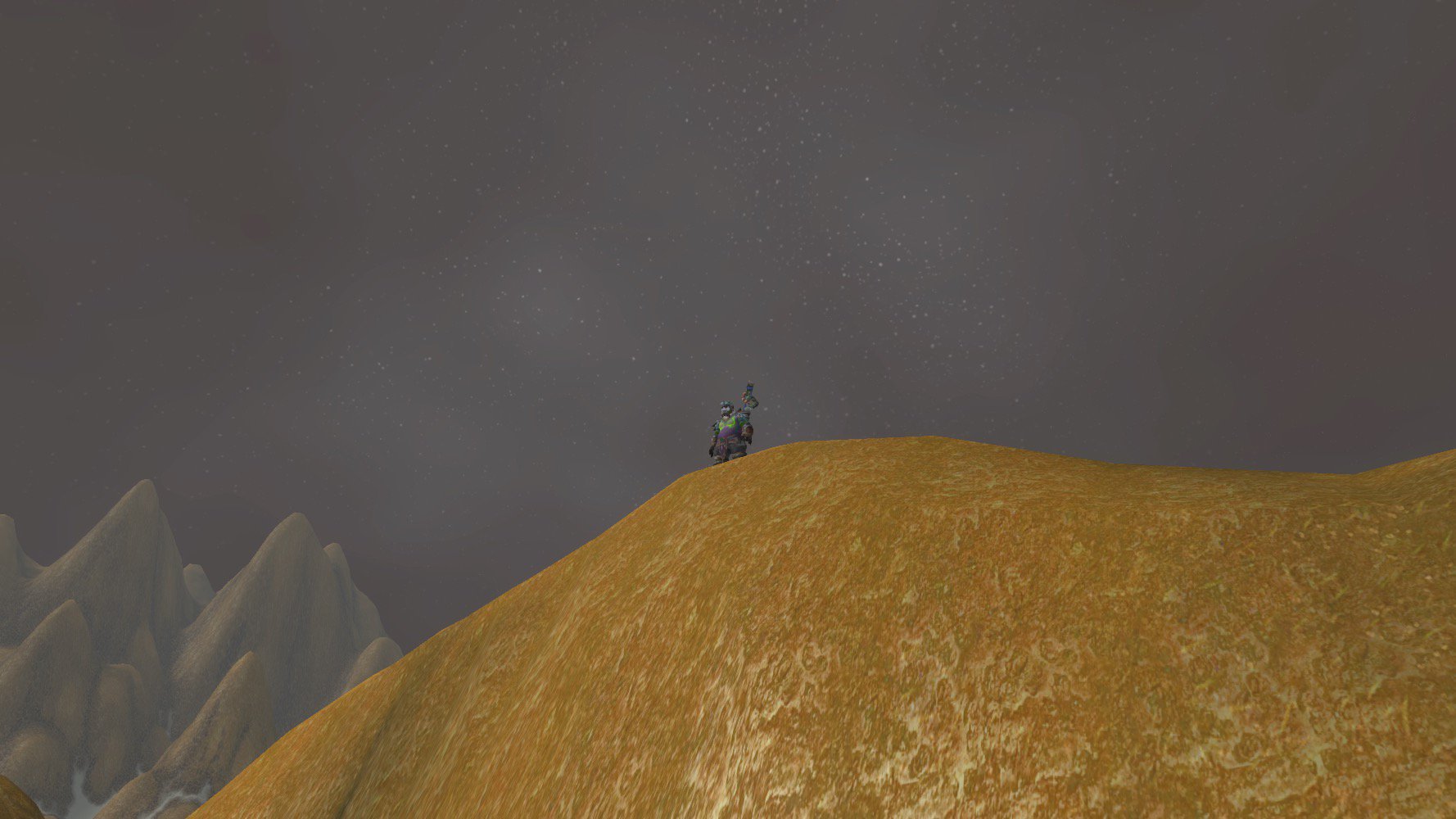 We found this spot in game on the border between Un'goro Crater and Tanaris, and jumping off this border puts you into Un'goro Crater. Our photo can be seen above on the right to compare. If you want to find it in game, head to Tanaris @ 38.0, 28.5 coordinates.
New In Hearthstone
​​
New on Hearthhead
New Guides
Hearthhead Hotfixes
While we don't have any specific fixes this week, we thought we'd let you know just a few of the things we're working on.
Updating the design of deck tiles.
Updating the look and functionality of comments.
Additional functionality for filtering and tagging decks.