We're very excited to announce that Wowhead and Hearthhead are now mobile-friendly! This is one of our most-requested site updates and we hope you have fun browsing the site on your phone, whether you don't want to alt-tab while playing, or need a Hearthstone update at work.
Here's whats been updated.
News and comments are mobile friendly, and you can view recently Popular Decks on the front page!

The deck builder is now mobile friendly, so you can also

create decks

on mobile!

Guides

are now mobile friendly!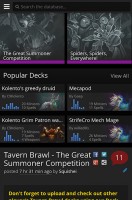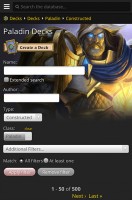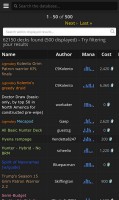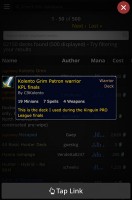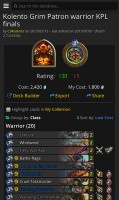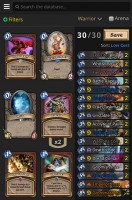 The teasers continue for the
announcement on July 22
. This time the Innkeeper tells a story about a group of folks who were dueling and wearing shiny armor. There were also murlocs geared up in plate armor and a Dwarven girl with a unicorn!
---
The Inn is the kind of place that will always welcome anyone and everyone who's willing to play fair and have fun, so we get all sorts here. Still. . . Some crowds leave a real impression! 
---
Today was somethin' else! The air was filled with the happy hubbub of folks dueling away and enjoying one another's company, no matter where they hailed from; nothing too out of the ordinary. The funny thing was, most of 'em were wearing the shiniest armor you ever saw—including the magic-using types! I even saw murlocs all geared up in plate, clankin' about like wee fishy-smellin' mechs.  I'll never forget the young Dwarven lass leadin' a majestic unicorn around the common room! That seemed to make the other patrons nervous, since getting impaled is usually inconvenient, but they had nothin' to worry about. 
Soon enough, everyone finished their brews (even the unicorn!), wrapped up their Hearthstone games, and got back to whatever journey they were on. It was an inspiring sight, and I admit that I was sorry to see 'em go.
I have to wonder where they were all headed. Of course, the Inn has a knack for putting itself right where the excitement is, so I reckon I'll be findin' out soon enough!
Back to TopHearthstone Beach Towel
The Blizzard shop has been updated with new merchandise in preparation for San Diego Comic Con. There's currently a special offer to receive a free
Legendary Lanyard
for purchases over $70 USD.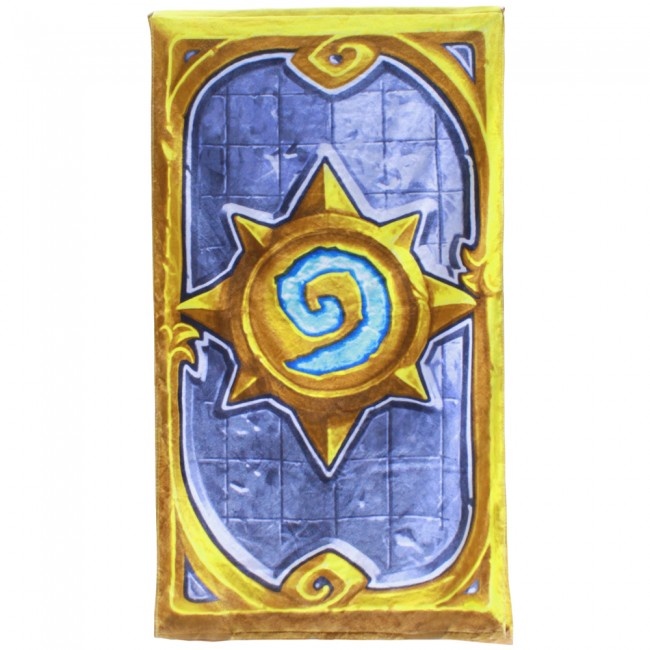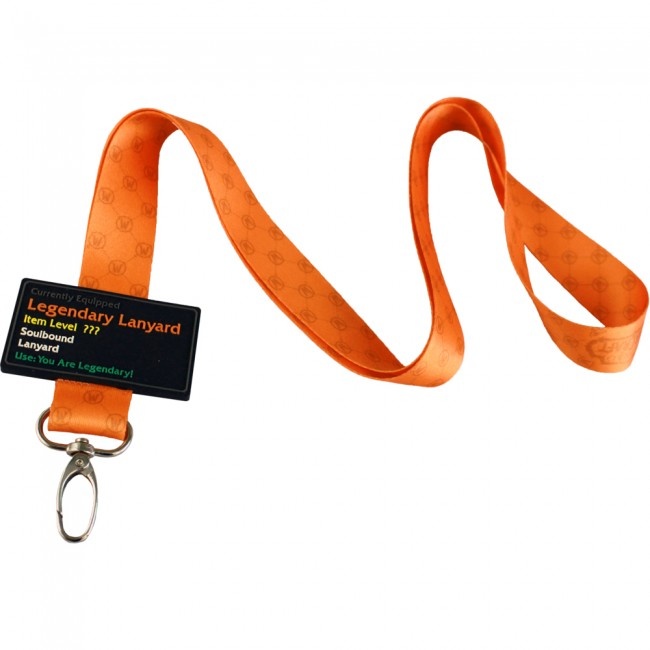 In addition to the
Legendary Lanyard
and
Hearthstone Beach Towel
, there is also a
White Murloc Mug
and
Crimson Whelpling Plush
. Go check them out!