The expansion went live at 12:30 PM PST! Log in to get your
3 free packs
!
Make your decks in our Deck Builder now!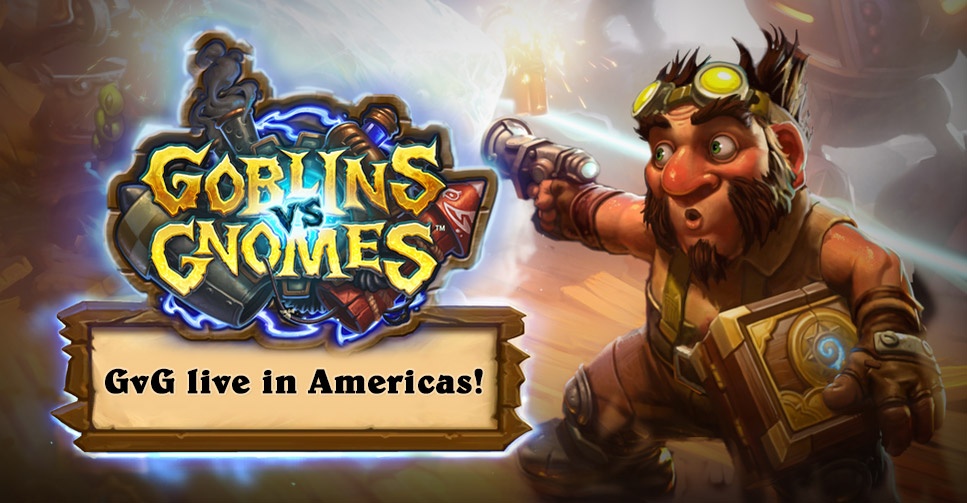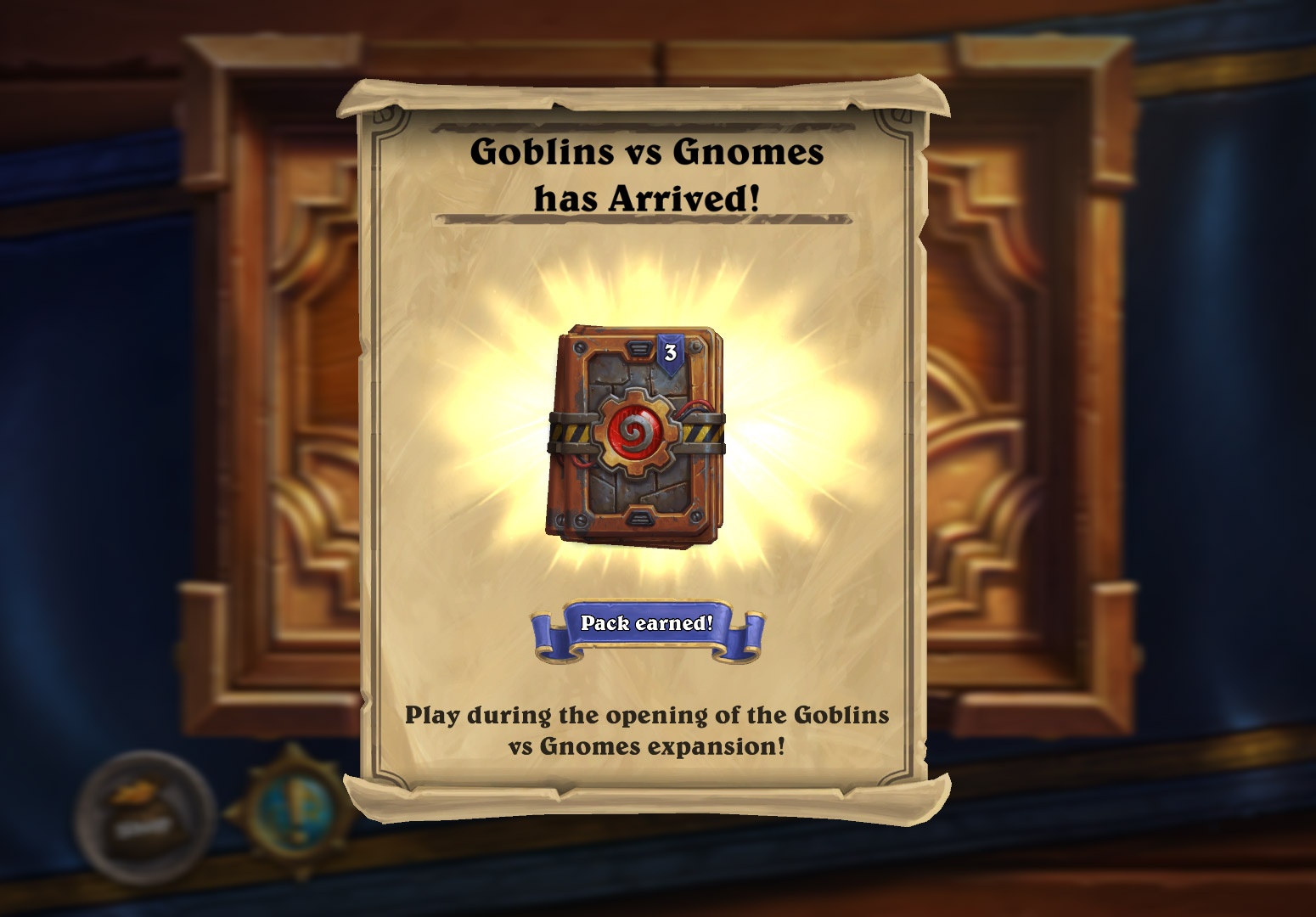 The release of GvG seems to be causing quite a strain on Battle.net and the Hearthstone servers. Blizzard has posted this information on the problems:
---
We are aware of an issue causing errors when logging in to Battle.net services and games. We are investigating the cause and will resolve it as quickly as possible.
In addition, we are looking into an issue where you may get stuck on "Waiting for Authorization" when buying Hearthstone packs. Please do not close your client while this screen displays.
Thank you for your patience while we work to resolve these issues. Follow
@BlizzardCS on Twitter
for updates.
Update:
Most issues have been cleared up overnight, and things should be working better now! Many users are reporting that they can log in without issues again, though some still cannot.
---
[Update - 12:00 AM PST]:
Our engineers believe we have resolved the outstanding issues with the in-game and Web shops and are seeing transactions passing along properly. In the event that you attempted a purchase and see a debit on your account but have not yet received a receipt or your items,
check your Order History
. Orders that have failed will not complete, and the temporary authorization will be removed according to your bank's policies and returned to your account balance.
For players experiencing login issues, our engineers are working on a fix that will allow you to log in normally. While they work on that process, as a work-around you can
change your password in Account Management
to refresh your account. This should allow you to log in normally. You can change your password back immediately if you so wish!
This will be the last update from US Customer Support for the evening, but our EU counterparts are monitoring the issue as our engineers continue working through the night. Should any further updates become available, we'll be sure to keep you updated!
The launch has been a bit delayed in Europe, but it's coming soon!
Update:
The European launch is still being worked on, and expected to launch within a few hours.
---
Goblins vs Gnomes will soon be unleashed upon Europe! Preparation for its arrival has already begun, and Hearthstone will be undergoing maintenance starting at 9:00 p.m. CET. We expect maintenance to complete within a few hours.

Please keep an eye on this thread for further updates as the launch commences, and we sincerely thank you all for your patience.
Update:
Players have reported making it in to the live European servers! GvG is now live in Europe!
Back to TopGvG Card Interactions Answered
Since the
reveal of the rest of the Goblins vs Gnomes cards
last week Blizzard has been answering questions on Twitter about all sorts of mechanics corner cases and, now that GvG is in the arena, bugs as well. We've been tracking them in our
Blue Tweets Tracker
, and we have them all rounded up here!
Back to TopMechanics Clarifications
Back to TopLegendaries Clarifications