Trump's stream
! The

Silent Knight
was just revealed as a 3 mana 2/2 with Stealth and Divine Shield.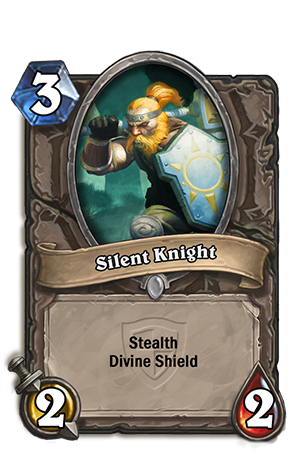 Two legendary cards were just revealed, since players hit 100% on the #TGTLegendarybar! The Twin Val'kyrs from the Trial of the Crusader are the latest cards:

Eydis Darkbane
and

Fjola Lightbane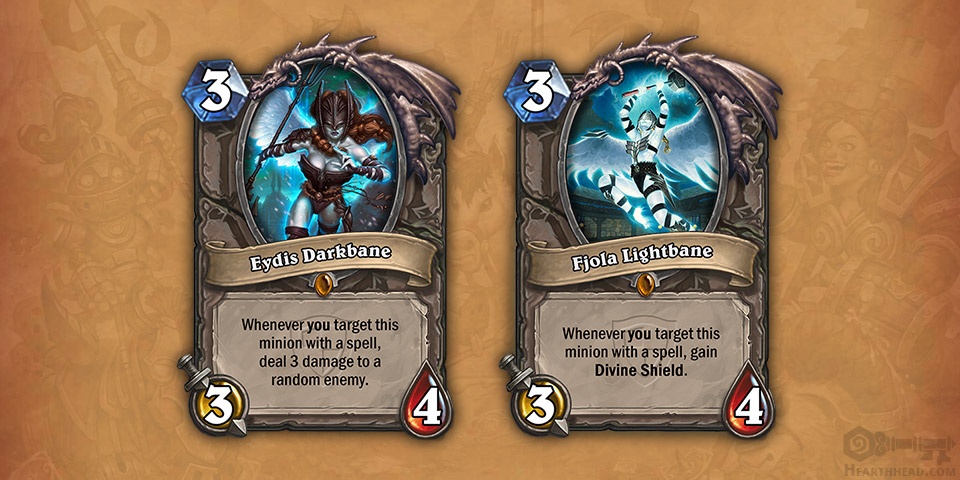 Players now have two new cards to vote on: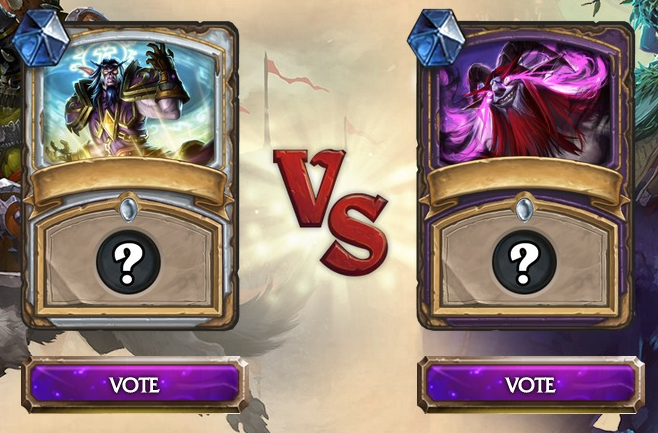 IGN earlier today revealed two new Grand Tournament cards
in an article
this morning.

Clockwork Knight
is the first card which is a 5 mana mech with the Battlecry: Give a friendly Mech +1/+1. The second, is a druid class card named

Savage Combatant
which is a 4 mana beast with the Inspire: Give your hero +2 attack this turn.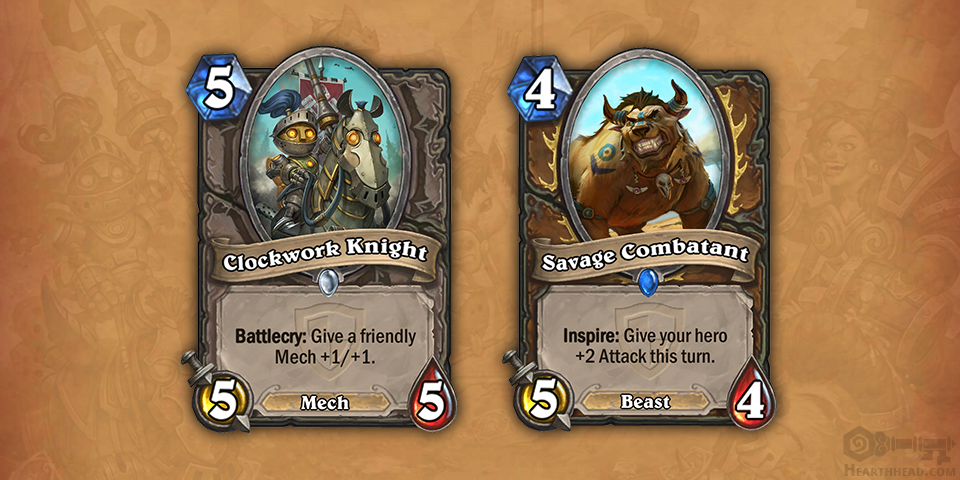 Back to TopPre-Purchase The Grand Tournament Bundle
The Grand Tournament pre-purchase bundle is now live! You'll get to open 50 Grand Tournament packs when the expansion goes live, but you can immediately unlock the
The Grand Tournament
upon purchase.
---
Gather 'round, Champions! The Grand Tournament draws near!
---
Take your Grand Tournament card collection from zero to hero with a pre-purchase bundle that offers unmatched value. Available now, this bundle includes 50 The Grand Tournament card packs, as well as the festive The Grand Tournament card back for $49.99 USD*.
Card packs acquired through the pre-purchase bundle will be sealed away until the Grand Tournament expansion is officially released. The Grand Tournament card back will be available immediately, however!
This bundle can only be purchased once per account.
This value laden bundle is only available until The Grand Tournament kicks off, so don't miss out!


Update:
The correct tavern brawl "Too Many Portals" is now live! You may need to restart your Battle.net client to get the patch.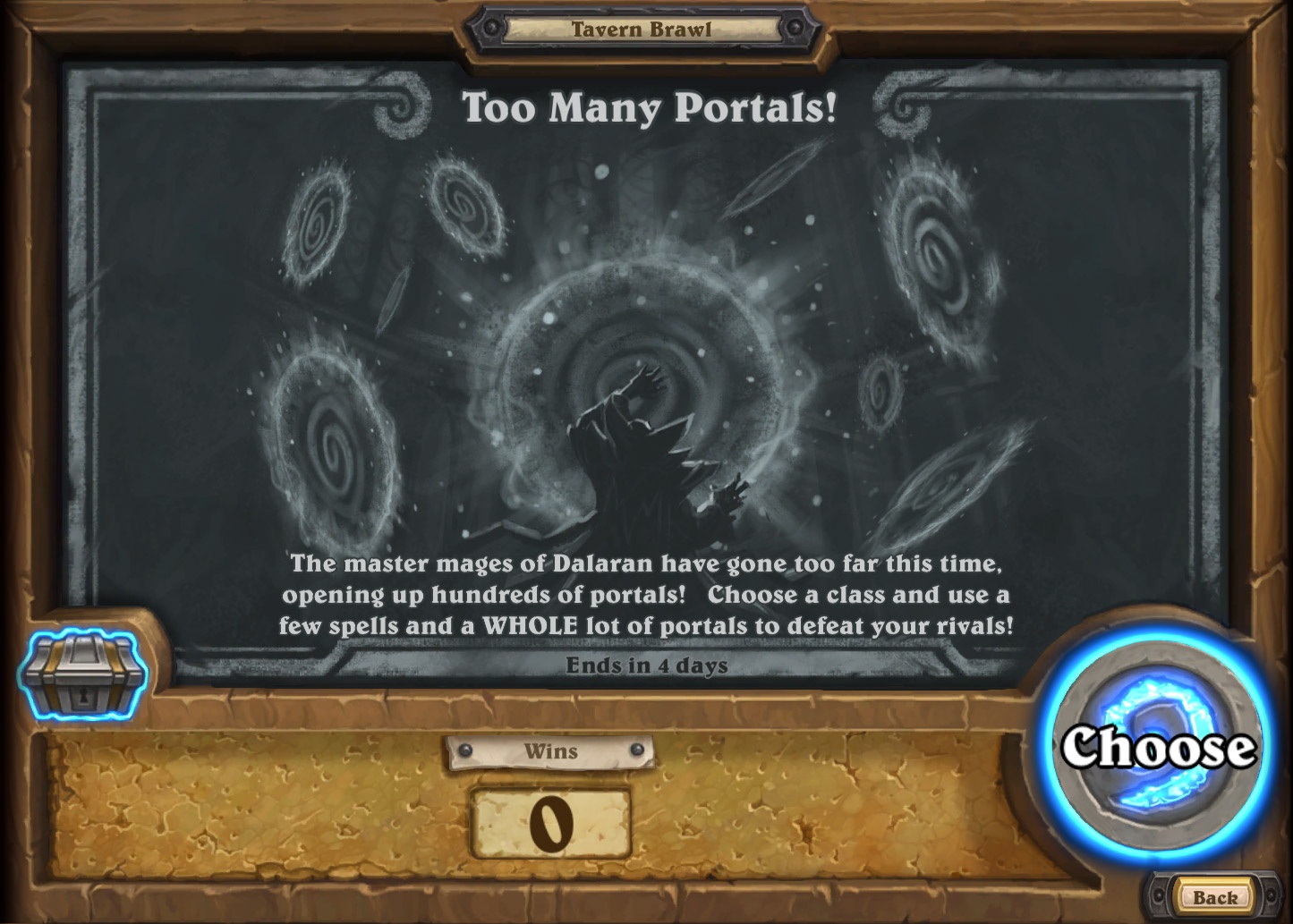 Update:
This week's Tavern Brawl is the wrong Brawl.