The European Road to Blizzcon has been announced for Saturday, October 3 in Prague, Czech Republic. With a prize pool of $25,000 for Hearthstone alone, those in attendance will also get to see Heroes of the Storm, World of Warcraft, Overwatch, and Starcraft. Best part? It's completely free (at least for now) and also comes with a slew of digital rewards.
The tickets in this first wave are free, and each comes with digital rewards for those who attend the event (see below). Please note that the free ticket will not guarantee access to the event if the venue is at maximum capacity.

For guaranteed access to the event, paid Early Access tickets will be available soon. These tickets will also come with additional rewards. More information will be available soon.
Note that you will have to check in at the event to earn your rewards including Power Core Card Back and the Illidan Hero and Shan'do Skin for him.
More information is available on both the
official website
and the
ticket ordering page
.
Q: Will I receive the rewards if I have a ticket but am not able to attend the event?
A: No, you have to check-in onsite to receive the digital rewards.

Q: Will I have to line up to get in?
A: Early Access tickets will be available soon for guaranteed access to the venue, but those with free tickets may have to wait in line for the chance to get it. But don't worry; we'll have entertainment for you to make your wait more fun.
Lootcrate has confirmed that the theme for Septembers crate is Summon and will contain items from Hearthstone! You must order by September 19th to receive said crate and can do so on
this page
.
September's theme is #SUMMON! Call forth items from #Pokemon, #Hearthstone, and more of your faves! #SeptemberTheme
pic.twitter.com/89aFvMoPBj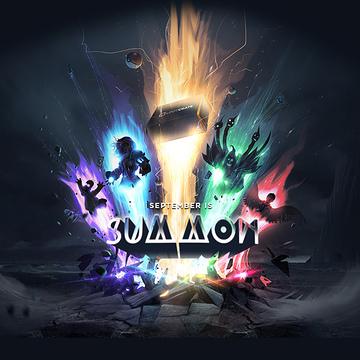 Any guesses as to what it will be? Let us know in the comments below.