Do you play Hearthstone? Are you single? No, this isn't an advertisement, but it is a rather unique opportunity.
If you said yes to both of those, eSports Arena, an Orange County based organization which touts itself as North America's first dedicated eSports facility, is interested in you. The establishment mainly holds events for videogames including Hearthstone, CS: GO, and Hex and frequently has tournaments including some pretty big ones cast by the likes of Brian Kibler. But yesterday, they announced something different: a dating show.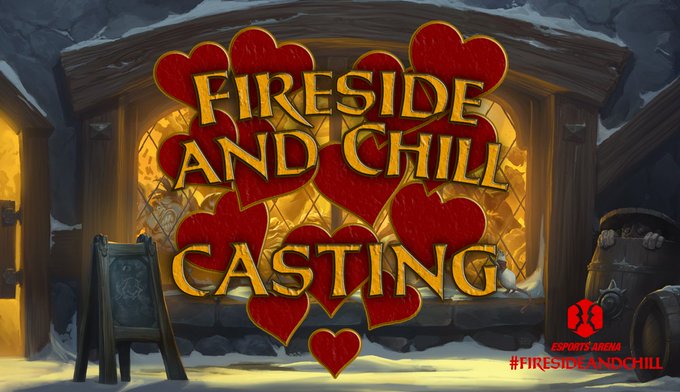 "Hello! eSports Arena is looking for eligible singles in the SoCal region who would like to participate in a unique dating show called Fireside and Chill," the application form reads. "Candidates will play Hearthstone while on a 'date' with other singles, and if two people mutually choose one another, we will pay for your next romantic dinner date! This is a fun way to meet new people and potentially someone you might fancy. :) Please fill out this form if you are interested. We will contact you if we want you to be on the show!"
Applicants must consent to being filmed, live in Southern California, and be available on February 13. You don't however, need to be familiar with Hearthstone itself.
We've already seen lots of folks confirm their application including members of Riot Games and those in the Hearthstone community. If you're adventurous enough to give it a shot, it's a means of finding someone who may potentially enjoy Hearthstone as much as you do (and get a free dinner out of it).