Back to TopClockwork Card Dealer Tavern Brawl
In this week's Tavern Brawl, you'll be creating your own deck. In this Tavern Brawl, at the start of each turn you will always draw a card that has a mana cost equal to the turn number, if one is available. On Turn 1, you will draw a 1 mana-cost card and on Turn 2, you will draw a 2 mana-cost card and so on. Therefore, if you only have one card at a particular mana cost, you'll be guaranteed to draw that card.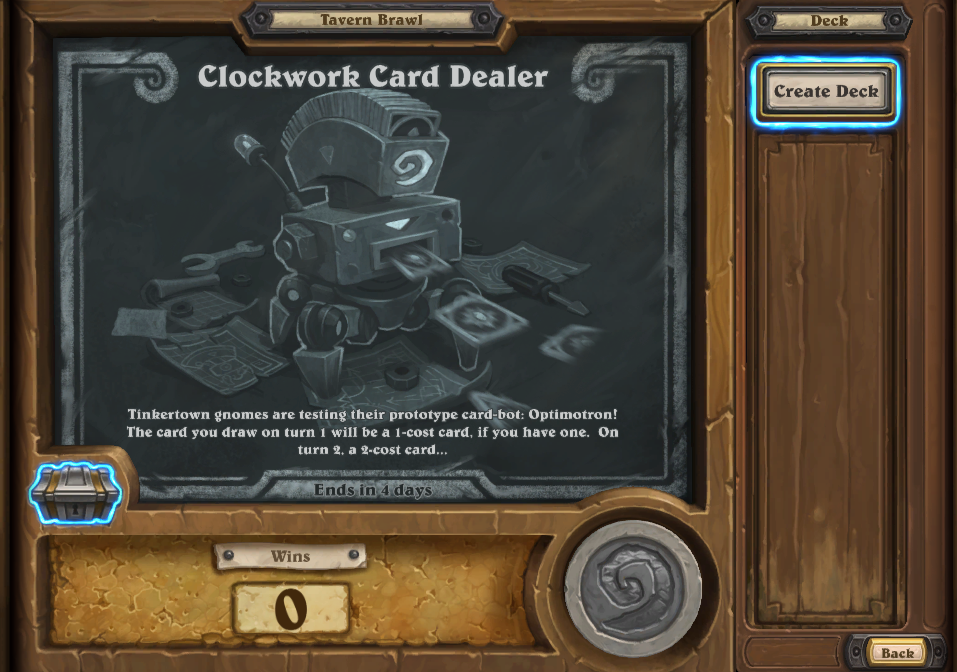 What class you prefer for this Brawl? Let us know in the comments below.
Because this Tavern Brawl does not use a premade deck, you'll have to create your own. Click on Create Deck in the Top Right corner to start creating your Underdog Rules deck!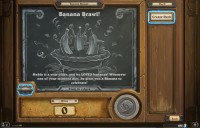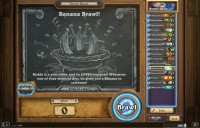 Once you've created your deck, you can share it for others using our
new Tavern Brawl filter
. When you're creating a deck, simply change the type of deck to Tavern Brawl so the rest of the world knows where they can use this deck.
You can also check out what other players are using in this week's Brawl!
This week,
The Angry Chicken Podcast
talks about the Blizzcon regionals, a rogue Pirate deck and share some crazy stories!
On The Angry Chicken #108 the TAC crew are putting on their best eye patches, giving the meta the bird, and building a fun Rogue Pirate deck! Also the BlizzCon Regionals for Asia-Pacific and Europe have concluded giving us our top four from each region, Japan is finally getting a localized version of Hearthstone, and more crazy game stories and emails!
You can email the show at TACpodcast@gmail.com. Follow us on
http://Twitch.tv/amovetv
 for the live shows.
The Angry Chicken is podcast about all things Hearthstone. Garrett, Dills, and Jocelyn cover news, strategies, crazy game stories, and take your emails every week. Jobs done!