The first Challengestone, now more than two weeks behind us, brought some fresh air to the Hearthstone community. As we've described it before, the tournament adds the factor of deck building to the competition. Where others simply test how well you play what is in the meta, Challengestone instead rewards those that not only play well, but formulate their decks well.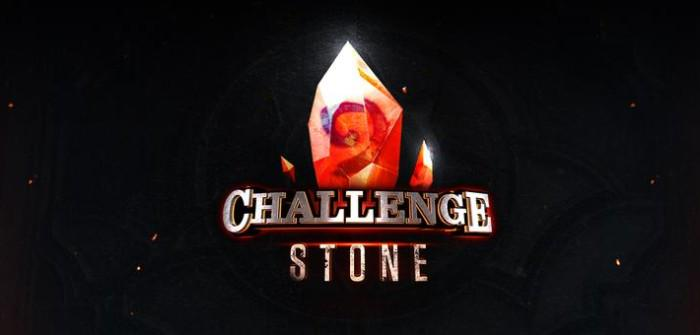 The website does well to describe what it's all about:
The goal of this tournament series is to put to the test not only the playing/execution ability of the participants, but also their deck building skills. The players compete in 2 steps:
the deck building challenge: each player has to build 3 decks of different classes, complying with a given challenge, in a short timed period. If the players fail to build decks according to the challenge, there are penalties!
competing: Bo5 matches, single elimination. The Finals are Bo7 with one revived deck. Only the finalists will be allowed to modify their decks.
If you missed it and don't have time to
watch
everything that happened, make sure to read
our recap
. The last challenge (below), though simple enough, still managed to tie both Chakki and Savjz up during the first phase.
Minions have to have an ODD attack value (1, 3, 5, 7, etc.)
Spells have to be an EVEN mana cost (0, 2, 4, 6, etc.)
The announcement on
TempoStorm
gives us the planned schedule in late June.
Saturday June 27th 10:00 PDT / 12:00 CT / 13:00 EDT / 19:00 CEST: Deck building & Ro8

Sunday June 28th 10:00 PDT / 12:00 CT / 13:00 EDT / 19:00 CEST: Semi-finals & Finals
It also confirms that both Team SoloMid's Trump and BMKgaming's Kibler have been invited, presumably on the grounds of their previous performance. No other participants have been confirmed but we're probably going to see at least some of the previous competitors return. The original Challengestone also included: Lifecoach, Savjz, Xixo, Chakki, Strifecro, and Hyped. The decks we saw
last time
were extremely varied and hopefully we only see more of that as the tournament goes on.
Kripp will obviously be retaining his spot as the tournament's host, however no secondary caster has been announced nor confirmed. Though it's possible he could cast the entire event by himself, the dynamic between he and Artosis was very entertaining and we hope he's able to repeat his appearance.
Prize money remains the same with a total of $3000 (1st: $1800, 2nd: $600, 3rd & 4th: $300).
Any ideas on what the next challenge could be? What would you personally enjoy seeing? Kripp recently released a
video
talking about different formats in Hearthstone. Though those ideas are impossible as they would require being able to break the rules of the game, you can clearly see that he has a ton of ideas and we can't wait to see what the next limitation is.
Keep an eye on the Challengestone
Twitter
account for more developments leading up to the event.