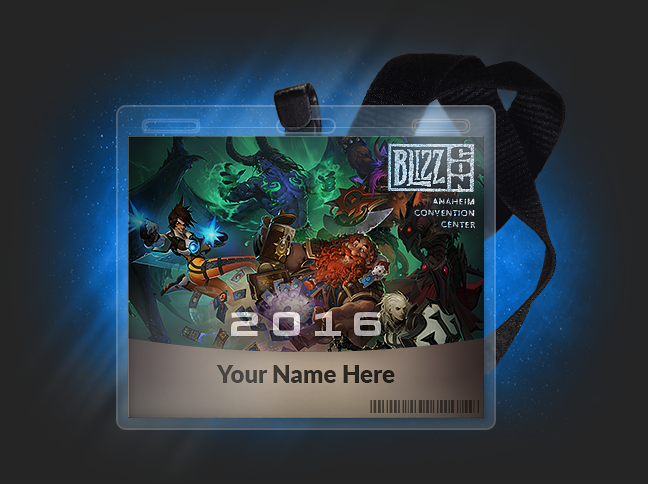 Blizzard has announced dates for this year's BlizzCon event:
Friday, November 4 and Saturday, November 5, 2016
!
Tickets go on sale in two waves:
Wednesday, April 20, 2016 at 7 p.m. Pacific Time

Saturday, April 23, 2016 at 10 a.m. Pacific Time
Cost:
$199 USD each (plus taxes and fees) – limit 4 per household
What's Included:
One BlizzCon badge that grants access to the convention

BlizzCon goody bag containing commemorative swag

BlizzCon In-Game Goodies

BlizzCon Virtual Ticket
For more information, check out the
BlizzCon tickets page
. Note that the company is using Universe this year and not Eventbrite.

Back to TopBlizzCon 2016 Announcement
We've truncated this quote to highlight just the Hearthstone related competition. For a look at the other Blizzard titles and how they'll be battling at BlizzCon,
check out this announcement post
.
Back to TopTicket Purchasing Guide