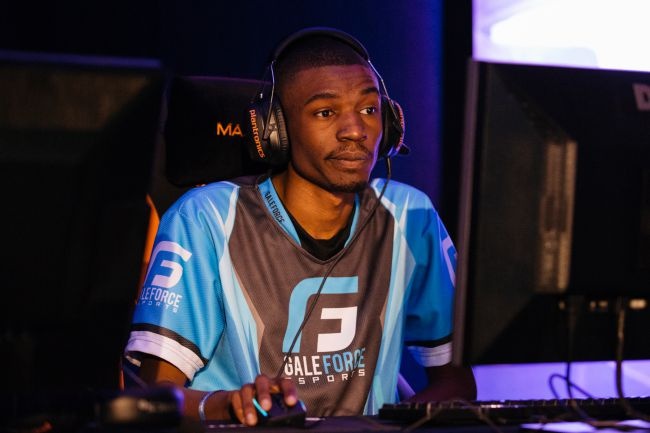 Terrance Miller
There's been
story after story
following DreamHack last week regarding the harassment of competitor Terrence Miller, a black Hearthstone player who climbed the entire bracket to face Chakki in the finals. During the stream, Twitch chat was filled to the brim with racist comments whenever he appeared on camera. The problem was so large that the group of volunteer moderators couldn't keep up. One of said mods has since
put out a statement
talking about the impossible situation they were put in.
All of this has marred both Hearthstone and the first ever DreamHack hosted in the United States. Blizzard's president Mike Morhaime
spoke with Polygon
today and committed to working with Twitch to eliminate these type of situations.
"We're extremely disappointed by the hateful, offensive language used by some of the online viewers during the DreamHack Austin event the weekend before last," Morhaime says to Polygon. "One of our company values is 'Play Nice; Play Fair;' we feel there's no place for racism, sexism, harassment, or other discriminatory behavior, in or outside of the gaming community.
Morhaime details their plans to improve the situation, "To help combat this type of behavior during live events, we've reached out to players, streamers, and moderators, along with partners like Twitch, DreamHack, and others, to get consensus and collaborate on what to do differently moving forward.
"To that end, we're investigating a pilot program that Twitch has in the works to streamline moderation and combat ban evasion. We're also updating our esports tournament partner policies with a stronger system of checks, balances, and repercussions to provide a better chat experience around our content."
The Blizzard president admits that there's only so much to do considering we're looking at a societal problem, not just one facing esports or even just gaming in general, but he's hopeful that they'll be able to drive discussions toward improvement. To read more from the interview,
head on over to Polygon
.