This week's Tavern Brawl is Battle of the Builds. The Tavern Brawl will be active in the Americas at 10 PST due to maintenance.
What's better? Battlecry, Deathrattle, Spells, or Murlocs? Make a deck, pick a side, and let's find out!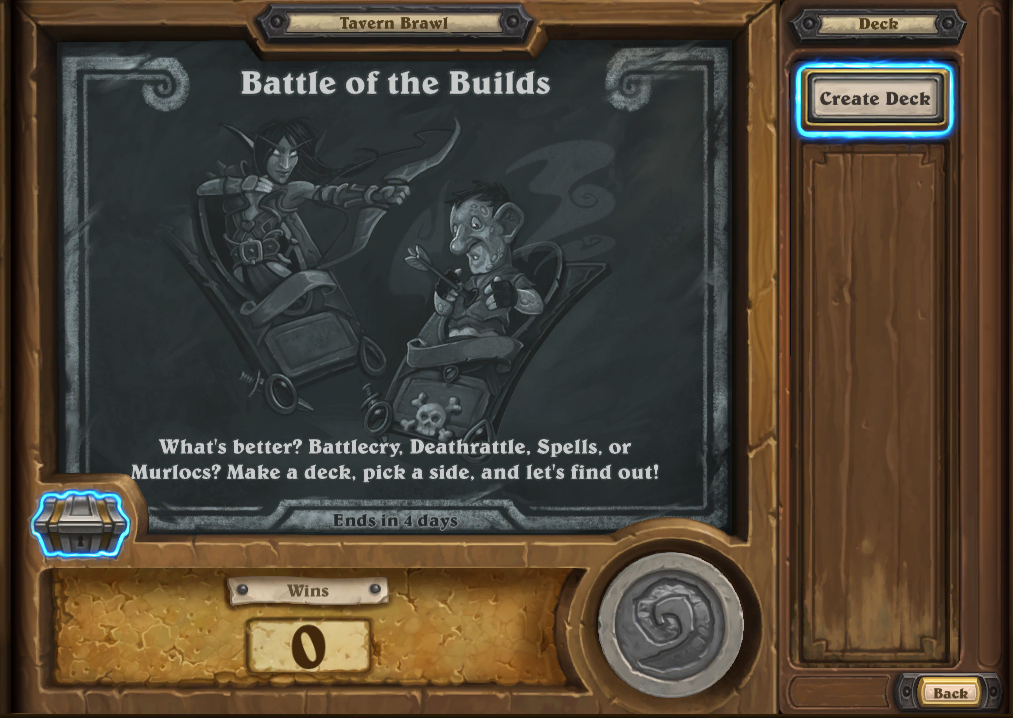 At the beginning of the game, you will get to choose one of the following cards which will persist until the end of the game as an aura:

Battlecry Bonus
,

Deathrattle Bonus
,

Murloc Bonus
,

Spell Bonus
. Each player will get to choose their own bonus.
Which deck are you going to play first? Can you win with all four types of decks?
For the history of Tavern Brawls, check out our guide!
Where can I build a deck for this Brawl?
Because this Tavern Brawl does not use a premade deck, you'll have to create your own. Click on Create Deck in the Top Right corner to start creating your Tavern Brawl deck!
Once you've created your deck, you can share it for others using our
new Tavern Brawl filter
. When you're creating a deck, simply change the type of deck to Tavern Brawl so the rest of the world knows where they can use this deck.
Need help building a deck?