The Hearthstone twitter sent out the following tweet earlier this morning which looks oddly similar to the pictures from
yesterday's Innkeeper's Tale teaser
.
Champions are individuals who courageously answer the call of those who require their aid! #Hearthstone
pic.twitter.com/cMAFVJNIik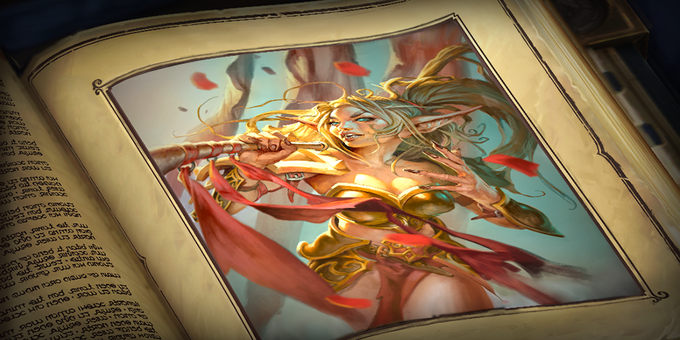 Who is this image depicting? The armor looks similar to
this armor set
from Warcraft but that doesn't help identify her.
More importantly, is this depicting a new hero, perhaps for the Paladin class? Or maybe, this is continuing to tease the
expansion announcement
on July 22. The text of the tweet includes the section "courageously answer the call" which is similar to the Argent Tournament patch in World of Warcraft, named
Call of the Crusade
. What do you think?