The HyperX Invitational is taking place on August 23rd and 24th, with the top two players receiving autoberths into BlizzCon qualifiers. We're very excited to be one of the tournament sponsors and will have tournament deck lists on Hearthhead soon!
Check out the tournament below or at
http://www.twitch.tv/wellplayedhs
.
Update:
Congratulations to Rdu for taking first place! You can see games in the
Past Broacasts section on the Twitch page for WellPlayHS
and see
the brackets on their official page
!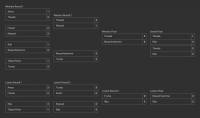 After initially losing to Wuaschtsemme, Rdu, who made strong use of Handlock in particular, fought his way out of the Loser's Bracket and made it to the Grand Finals. Theude having won in the Winner's bracket held on strong but couldn't overcome Rdu.
We've got the deck lists from every one of the tournament players below!